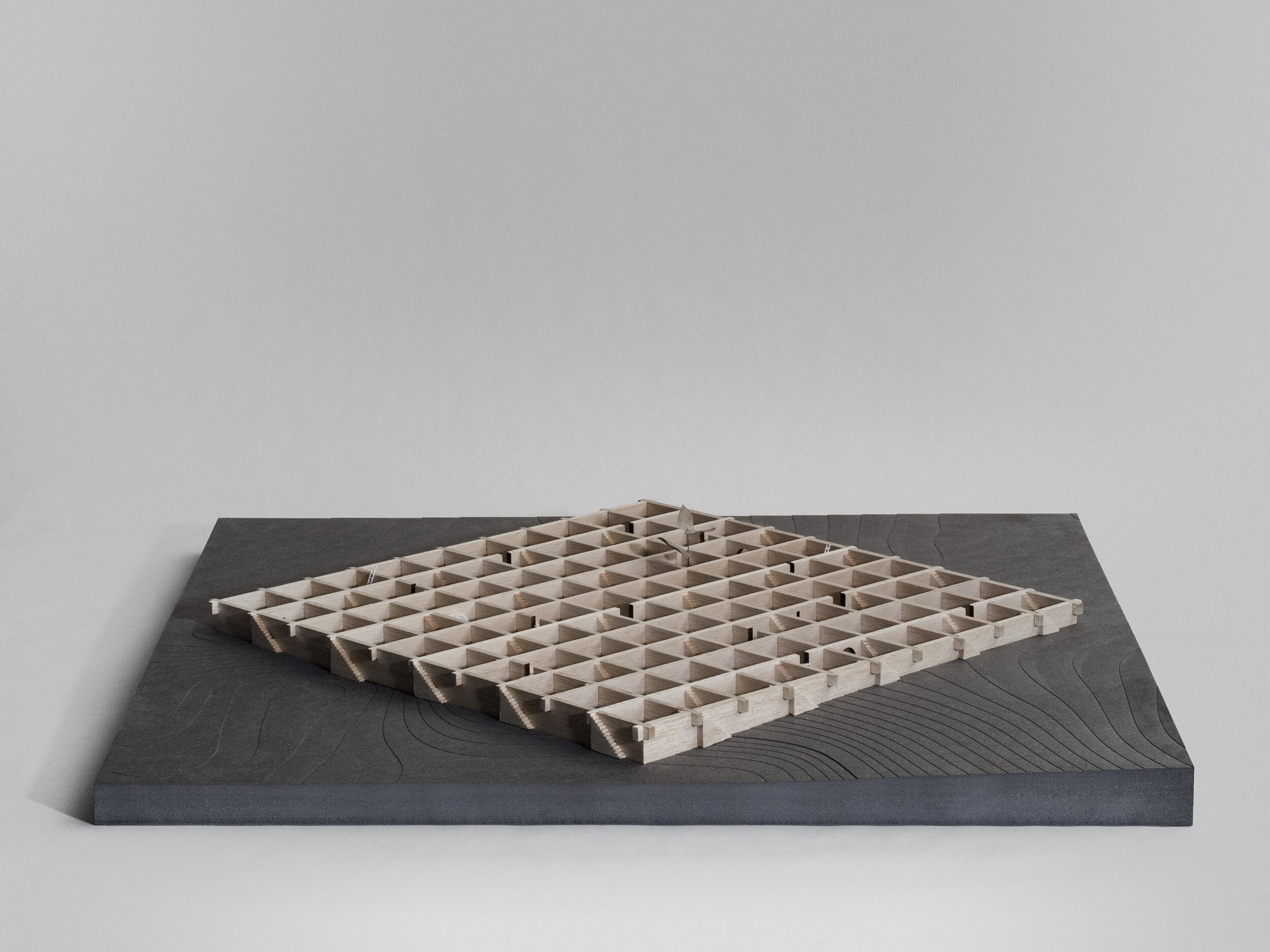 FL037_100 rooms for 50 dinners
Malmö, Sweden
Part of "Commoning Kits" - Exhibition at Form- och Designcenter, 2017
The boundaries of the formal meal; a surface elevated from the ground – the table – and below it a plane for seating. Usually around seventy-four and fourty-two centimeters above the floor. Our company to the side, within reach, or – beyond the plates, the glassware – just outside it. Within this framework meetings take place – close or uncomfortable – while the other hunger is satisfied. On such stages we develop dining cultures; recurring performances with rotating casts.
Dinners are consumed in traditions with varying space for improvisation.Simple dinners and carefully considered feasts relate to different worlds of reference – each with their own unwritten rules. Even the most intimate dinner takes place within a tradition.
The suggested structure contains one hundred separate rooms that each is connected with an adjoining room through the possibility of a shared meal. Fifty scenographies – each unlike the next. Meetings are given a decisive shape, inviting new situations, and new scenes.
The meals create new situations not covered by conventional etiquette. New discoveries, when we cannot see one another. New conversations, when the meal is consumed crouching, by a hole in the wall. New insights about possibilities and limitations in traditional formats for eating together.