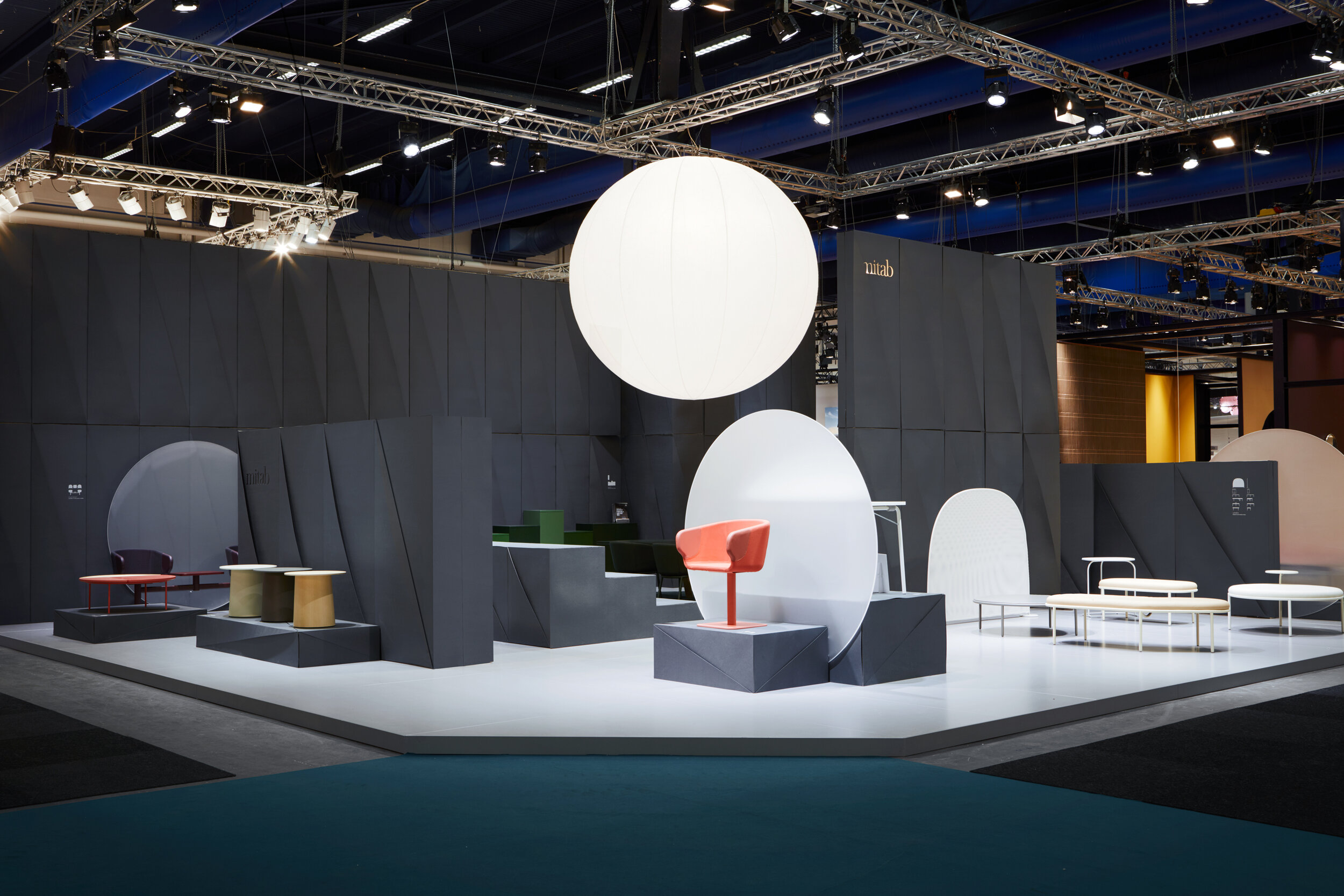 FL039_Mitab
Stockholm Furniture Fair, Sweden
Completed, 2017-
We were approached by Mitab to develop a concept that would result in a stand for the upcoming furniture fair but also smaller sets, scenographies, for showcasing individual pieces or to be used as backdrops for studio photography.
One of the initial outsets was for the concept to be reused, both in idea and actual construction. For it to have a strong enough design element, the diagonal cut, so that it's recognisable even when changed in colour or material over years. Another aspect of the design was for it to make use of the skilled workers at Mitab for the construction. I believe that everyone involved in the project shared the opinion that for the design to be good it would need to be clever.
The result is a modular metal frame system that can be dis-/re-assembled to fit with different exhibition spaces. The modular skeleton allows for different cover materials and thus different moods etc for different occasions.
The stand was shortlisted for the Editor's Choice as best stand of the fair.